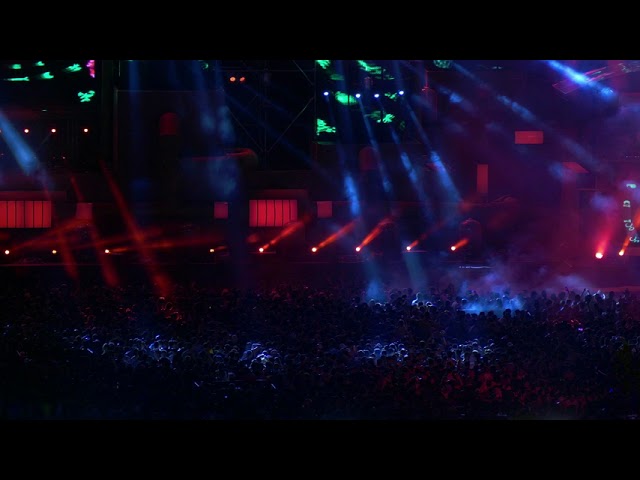 keyboard_arrow_down
BNE is a full service live event production company. We know that the high point of any event is the moment of connection between you and your audience, and our team of industry veterans makes connection a priority. No matter your needs, we can source and supply anything you require to make your event perfect, up on stage and on the road.

As an official provider of PK SOUND in Southern California, we provide the best in cutting-edge audio equipment and the knowledge to make that equipment work best for your needs. We have the talent, experience, and technology to transform your concert or event into something special. We have what you need to make it the Best Night Ever.
Professional audio keyboard_arrow_down
Audio
Professional
Professional Audio
BNE brings professional audio to new levels. Our team has over a decade of audio production experience, across a wide range of markets and events. We have extensive experience with several high profile clients, including Live Nation, and have worked at many of the major California festivals including EDC, Lightning in a Bottle, and Escape from Wonderland. Whether your needs are "dry hire", DJ backline, or full event production and operation, the BNE team is equipped with the latest tech to meet any professional audio need. As an official provider of PK SOUND in Southern California, we provide unparalleled sound quality to create an unforgettable experience.
PK SOUND keyboard_arrow_down
The magic of
PK SOUND
PK Sound are the developers of the Trinity Advanced Robotic Line Array, the first remote controlled, three-dimensional sound system. The Trinity system can be configured to direct sound exactly where it needs to go, instantly, remotely, and with the touch of a button. There is an unprecedented level of control over the directivity of the entire array, giving an engineer the ability to deliver the perfect live audio experience no matter the acoustics or audience layout.

As an official touring partner and regional provider of PK SOUND in Southern California, BNE is able to create industry leading live experiences. Our partnership with PK SOUND has given our team access to the next generation of sound production, and the ability to provide the best possible sound for any event.
VIDEO LED WALLS keyboard_arrow_down
LED Walls
Video
VIDEO LED WALLS
BNE has a talented and innovative team of creative designers and facilitators. In collaboration with established industry professionals, we provide cutting edge, custom tailored LED solutions for any event. Our creative design team will work closely with you to make your vision of the stage a stunning reality. We can provide as much or as little creative help as required, from basic sourcing and assembling to overseeing an entire creative process based only on your inspiration.
TOURING PRODUCTION keyboard_arrow_down
Touring Production
& Logistics
Touring Production
BNE is also a full service Touring Production & Logistics provider. If you need assistance with any aspect of touring, we are equipped to provide whatever you need. We can bring your tour to life, and can assist with:

Crew - We have a collective of veteran tour managers within our network available to take your tour from the first to last stop with zero hassles or complications. Everything will be handled and taken care of by our professional team members, achieving a smooth experience while keeping your artists' best interest in mind at all times. Our managers can handle any logistical concerns, such as show advancing, transportation, work visas, shipping, and brokerage.

Budgeting - Our team will make sure the tour is operating efficiently, within budget, and will result in a final profit.

Marketing - Our team is capable of putting together an extensive national marketing campaign, including ticket-on sale, social media support and local promoter synergies.
EVENT MANAGEMENT keyboard_arrow_down
Management
Event
Event Management
BNE provides top quality professional even solutions beyond the live music industry. We have expert event managers that can take your event from start to finish, including the handling of ticketing, food & beverage, merchandise, venue negotiation, permits and licenses, and more. Our creative services also cover event management, and we are fully capable of designing your event to match and exceed whatever inspiration or idea accompanied the event's inception.
CONTACT US keyboard_arrow_down
P: 323-539-0020
E: info@BNEproductions.com
Los Angeles, CA
Professional Audio
Contact
PK Sound
Event Management
Video LED Walls
Touring Production
What Is BNE
scroll